Denver 4/20 Ban Leaves Sponsors Up in Smoke
More stories from Emily Langenberg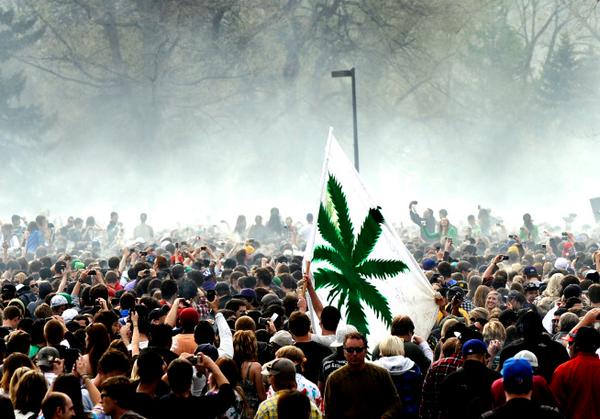 As the smoke cleared from Civic Center Park April 20th, 2017 what remained was utter chaos. The limitless piles of garbage and numerous unpaid vendors led to a three-year ban for Civic Center Productions, the longtime permit-holder for the 4/20 event. That means next year's permit is up for grabs.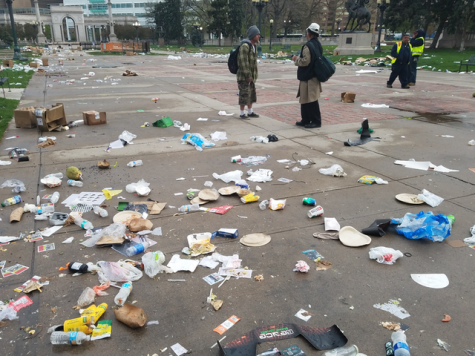 Pepe Breton, 4/20 title sponsor and co-founder of the local dispensary Euflora, now wants a shot at it. Breton's team had camped out on the steps of Denver's Park and Recreation building since October 25th with plans to remain there until November 1st when the new permit was said to be available.
Chairs, blankets, and various snack foods lined the stairs up to the building as staff members waited to hear on the status of the permit.
But when approached on October 31st, the representatives from Euflora refused to comment.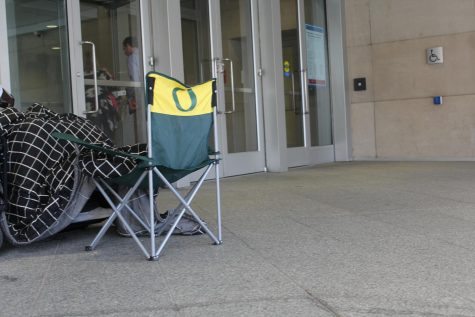 Breton claims that nine-year event coordinator and physical permit holder, Miguel Lopez, has mismanaged the event. Lopez was cited for permit violations of insufficient security, endangering public safety, and multiple flagrant trash violations following the event. Breton wants to do better.
Many were not compensated for their work at last years event. Rapper 2Chainz, who performed for the crowd of cannabis enthusiasts, was almost unable to be paid. He was, however, with a $23,000 loan from Brenton which has yet to be repaid, remaining an active lawsuit.
Several security guards from the event also claim that they were never compensated for their work during this year's event either. This comes in addition to the surprising lack of security with only 16 guards last year opposed to a staff numbering more than 50 in previous years.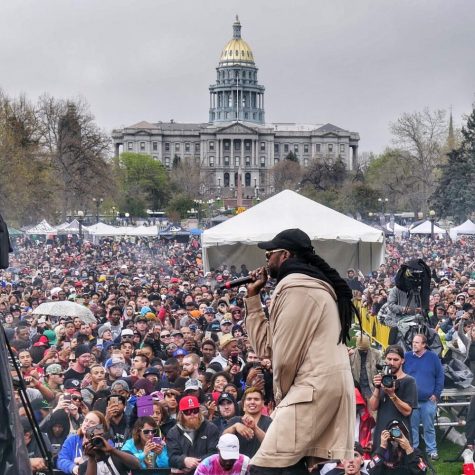 Euflora has big goals for the 2018 gathering if they can secure the new permit, Breton says.
"It's time to move beyond having a 4/20 Rally and turn this event into a celebration of legalization, normalization and the responsible choice adults are free to make in Colorado" Breton stated in a Euflora press release.
"Euflora seeks to bring a more balanced approach to the event, with music, food, and culture that represents more than just the slim demographics that were catered to in the past."
Euflora is also looking into hosting musical acts such as Carlos Santana, Green Day, Imagine Dragons, War, Pharrell, Deadmaus. Not to mention local favorites like the Fray, Machine Gun Kelly and Nathaniel Rateliff also lined up to potentially be the entertainment for next year's event.
Leave a Comment