Life Saving Technology In Your Pocket
Hang on for a minute...we're trying to find some more stories you might like.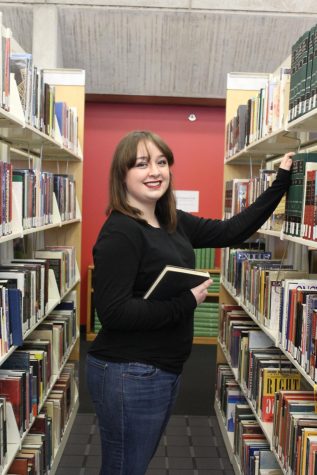 More stories from Emily Langenberg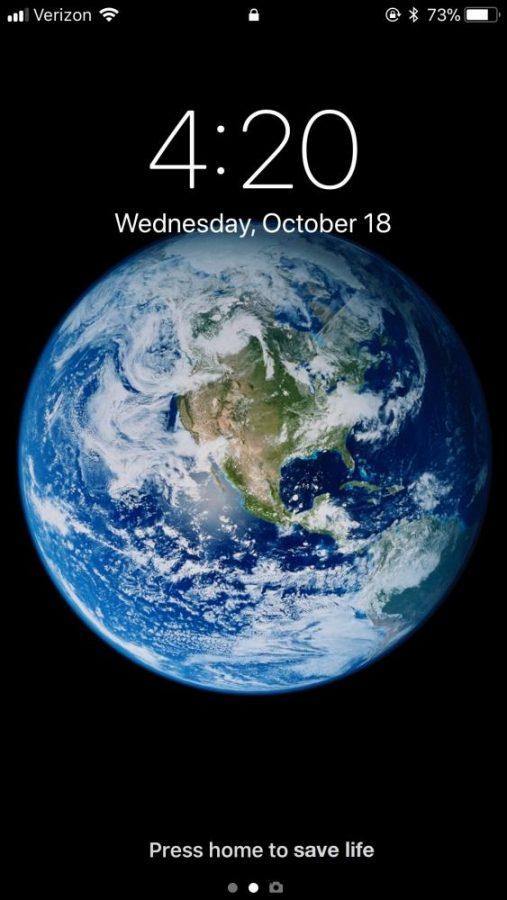 A few changes to iPhone settings could end up saving lives. The newest update to IOS 11 brings along with it the "Emergency SOS" feature, which allows users to tap the slide on their phone to discretely dial 911 if they are in a dangerous situation.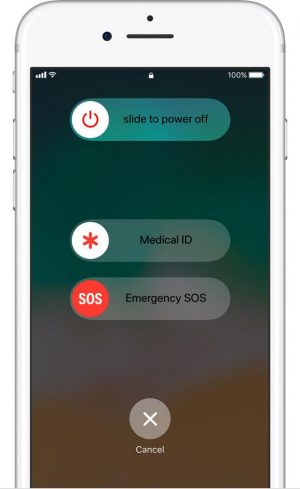 Following five taps to the slide bar, a countdown and another slider will appear on screen, allowing the user to either slide to immediately call 911 or wait until after the countdown to automatically dial.
In instances where victims do not want to alert perpetrators of the 911 call, this discrete feature will allow them to safely call for help.
Following the 911 call, the victim's location will be sent to their preselected emergency contact, even if location services are not turned on, and the person's location will continue to update as it changes.
To use "Emergency SOS":
Rapidly press the Side button five times.
The Emergency SOS slider will appear.
Drag the Emergency SOS slider to call.
There are additional safety features already on updated iPhones such as the 'Medical ID".  Medical ID is an option that will also appear on the home screen after tapping the emergency button.
In one click, a person's identification, emergency contact information, medical conditions, as well as organ donor status can be readily available.  All the information is available without a passcode, giving responders and patients alike easy access to their medical information.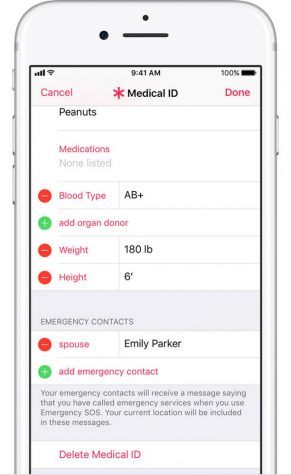 To set up your Medical ID:
Open Health and tap Medical ID > Edit.
Enter your emergency contacts and health information like your birth date, height, and blood type.
Turn on Show When Locked to make your Medical ID available from the Lock screen. In an emergency, this gives people who want to help some important information, like the emergency contacts that you've entered.
When you're finished, tap Done
To Set Up Emergency Contacts:
Open the Health app and tap the Medical ID tab.
Tap Edit, then scroll to Emergency Contacts.
Tap + to add an emergency contact.
Tap a contact, then add their relationship.
Tap Done to save your changes.
IOS 11 also comes with the "Do Not Disturb While Driving" feature, which will temporarily hold all text messages and calls while a vehicle is in motion.
A cell phone user can set this feature to automatically commence when the driver's phone is connected to a vehicle via Bluetooth, or by sensing vehicle speed. Otherwise, the user can simply turn it on themselves from the control panel.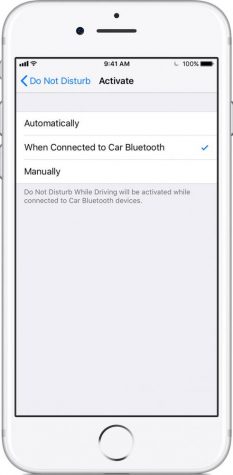 The screen will remain dark during the entirety of the trip, and will send a text message to anyone trying to reach the driver–letting the caller know the driver is behind the wheel and will respond when it is safe to do so.
Upon receiving the initial message, a person can then choose to respond with the word 'urgent' if necessary, and the driver can pull over to read the message or call.
While the feature is on, the driver can still access maps and any other hands-free options that are supported through their vehicle, such as Bluetooth music and calling.
Passengers can turn off this feature by simply selecting "I'm Not Driving" when prompted.
To set up "Do Not Disturb While Driving":
Go to Settings > Control Center > Customize Controls.
Tap + next to Do Not Disturb While Driving.