The War on Soda Comes to Lafayette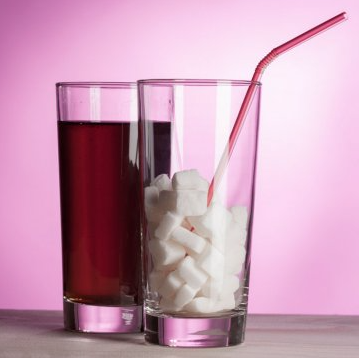 Hang on for a minute...we're trying to find some more stories you might like.
UPDATE Restaurants will be required to remove sugary drinks from children's menus in Lafayette, Colo. The proposed ordinance became law in the hour before midnight on Tuesday, Oct. 17, 2017, when City Council voted 6-1 in favor. The municipal law takes effect on Oct. 27.
Soda will no longer be taxed in Cook County, IL. starting Dec. 1. County commissioners voted 15-2 on Oct. 11 to repeal the 1-cent per ounce tax on sweetened beverages. The unpopular ordinance was originally passed on Nov. 10, 2016.
Originally published on Oct. 7th, 2017.
The next battle in the war on soda will take place in Lafayette, Colorado. An ordinance to establish non-sugary drinks as the default beverages on children's menus is set before the City Council. It will be brought to a vote on Oct. 17.
Ordinance No. 40, series 2017, deemed "Lafayette's Choice," requires restaurants to make milk and water the beverages offered with children's meals. Soda, juice and other drinks with added natural or artificial sweeteners will still be available, but only by specific request of the purchaser of the children's meal.
The Problem with Sugary Drinks
At the City Council meeting on Sept. 5, the Lafayette Youth Advisory Committee (LYAC) requested this ordinance as part of a presentation packed with information on the negative impact of sugary drinks. Diabetes, heart disease and obesity were just some of the many "problems with sugary drinks" that the group cited.

Although Colorado residents have a reputation for being active and healthy, nearly one in four Colorado children were overweight or obese in 2016. According to the Center for Science in the Public Interest, sugary beverages contribute to the obesity epidemic and are a top source of calories in children's diets. They do not typically provide any positive nutritional value.
So how much sugar is in a kids' meal drink? Quantities vary, but a typical 12-ounce, non-diet soda contains approximately 10 teaspoons (39 grams) of sugar.
The American Heart Association, however, recommends less than six teaspoons (25 grams) per day for children 2 to 18 years old. One soda can put a child well beyond the recommended limit for the day. Add a dessert, a sweet snack, or a refill on that soda and the child can easily consume more than double or even triple the limit.
"
Lafayette's Choice will make it easier for parents to choose healthy drinks for their kids."
— Greta Maloney
Soda gets a bad rap but it isn't the only culprit. Many parents mistakenly believe that fruit drinks, flavored water and sports drinks are healthy options for children — a study from the Rudd Center for Food Policy and Obesity from the University of Connecticut concludes. However, these beverages are also high in added sugar.
Sugary drinks impact more than just weight. Prevention of tooth decay is the reason Greta Maloney, community liaison for Dental Aid, supports Lafayette's Choice. In a letter to the editor of Daily Camera, Maloney writes that encouraging children to drink more water promotes better oral health. "Lafayette's Choice will make it easier for parents to choose healthy drinks for their kids, and their children's teeth will benefit."
Since LYAC's presentation, most of the public's comments at City Council meetings have expressed support for Lafayette's Choice. Five City Council members also expressed approval of the ordinance at the City Council meeting on Oct. 3. Only one member, Brad Wiesley, was not in favor of it.
Opposition to Lafayette's Choice
City Council member Brad Wiesley opposes Lafayette's Choice. The thrice-elected councilor has no problem with LYAC speaking to restaurants about changing the default beverages they offer. But he thinks those changes should be voluntary, not mandated by city law.
"
What's next? Are you going to ban French fries?"
— Brad Wiesley
"I don't think it's the government's role to jump into people's personal lives and make decisions like that for individuals. America was based upon the founding freedoms of not having the government tell you what to do. I think that this is government overreach," Wiesley says.
Wiesley expressed concern over where such mandates will lead. "One of my questions for folks is: What's next? Are you going to ban French fries? Those are not a healthy choice. Is there going to be a law passed that says you need to eat brussels sprouts twice a week because they're good for you? You know, where does stuff like this end?"
Dana Kusjanovic, an educator and a mother, gives a different reason for her opposition. At the Oct. 3 City Council meeting, she explains that her children ask for sugary drinks when they are eating away from home. Kusjanovic calls each request a "priceless educational moment" that allows her to explain the negatives of sugary drinks and the health benefits of water and milk.
"
Let me fight that battle and give them the practice to learn how to make healthy choices on their own."
— Dana Kusjanovic
Kusjanovic asked the City Council not to take these opportunities away. "Let me fight that battle and give them the practice to learn how to make healthy choices on their own," she said.
America's Shift on Soda
Lafayette's Choice is an expression of the nation's changing stance on soda. New legislation is a reflection of the country's growing anti-soda sentiment. In 2015, Davis, California passed an ordinance nearly identical to the one Lafayette is currently considering. Several other cities have approved taxes designed to reduce consumption of sugary drinks in recent years. Boulder, Colorado's two-cents-per-ounce soda tax took effect on July 1.
Although more than 14 percent of Colorado children consume sugary drinks daily, soda consumption in American children is actually decreasing according to an analysis of data from the Centers for Disease Control and Prevention. The New York Times calls the drop in soda consumption "the single largest change in the American diet in the last decade."
In an effort to adjust to consumer sentiment, several national restaurant chains have already removed soft drinks from their kids' menus. McDonald's, Burger King, and Wendy's made the change in 2015. Applebee's and IHOP followed a year later.
"There will always be soda, but I think the era of it being acceptable for kids to drink soda all day long is passing, slowly," says Marion Nestle, a professor of nutrition at New York University and author of "Soda Politics: Taking on Big Soda."
Lafayette's Choice attempts to hasten a new, healthier era. The ordinance's fate will be decided Oct. 17.