Thursday? It's The Weeknd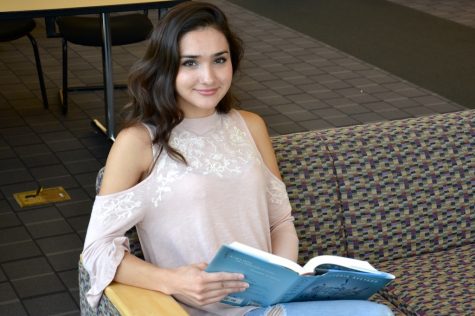 More stories from Serena Montoya
A spaceship slowly emerges from the ceiling as fog trickles down from above, encircling the stage. The middle of the stage is pitch black. Then, suddenly, the music pops, the lights begin to strobe and the crowd goes wild.
Abel Tesfaye, or as you may know him by his stage name, The Weeknd, known for his alternative R&B/pop music, came to Denver's Pepsi Center on September 29th, 2017. The Starboy Tour was opened by Gucci Mane, and NAV, whose style is rap. The Starboy album came out in 2016 and incorporated a more pop sound compared to his earlier R&B style we saw back in 2011.
Once the opening performers finished their set, The Weeknd appeared center-stage and the crowd roared with excitement. The opening song was the album's namesake, "Starboy", his hit single released from the album. The Weeknd not only played songs from the Starboy album but also from Beauty Behind the Madness and The Trilogy.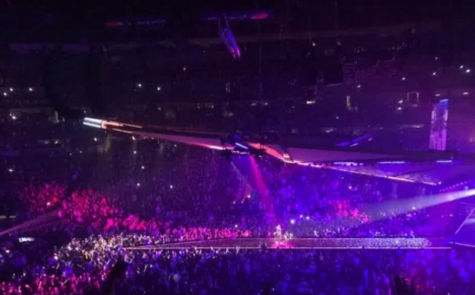 Being a Weeknd fan myself, hearing him sing Wicked Games from the Trilogy Album, which came out in 2012, was euphoric because I had been listening to his music since 2011. Back then, he hadn't hit mainstream music yet; today he's topping the music charts and his music is being played all over the radio. There are a few tracks from the Trilogy album that were released as mix-tapes in 2011. Then he played another throwback: Crew Love.  The song was produced on Drake's album "Take Care," also released in 2011.
The lights pulsated to the beat and the excitement of the crowd was magnetic as they sang to every rhyme and moved with every rhythm. The Weeknd knew how to arouse his crowd. Interactive with the audience, the Weeknd made us feel as if he were talking to us one-on-one. He danced along to the band and jumped around the stage to match the audience. 
The end drew near and The Weeknd announced his departure.  The ecstatic crowd cheered in hope for more to come as he ran off the stage. A moment passed, then the lights flickered, and the beat drops to the song, "The Hills," bringing the Weekend back dead-center on stage. Red lights flashing through the building and smoke shot up off the stage. The Weeknd ending with The Hills was interesting since it's not from the Starboy album. However, The Hills was the first major track that put The Weeknd on mainstream media, so it was fitting.
Being a fan and knowing The Weeknd's love life, a hopeful fan, Whitney Fayley, delightfully mused aloud, "I wonder if Selena Gomez will be there. I hope she comes out!" Although Selena never made an appearance, the show was still phenomenal. With The Weeknd's calming, serene voice, every song touched the heartstrings and kept its sex appeal.
To listen to Starboy, click WARNING: language
For a throwback, listen to Crew Love, click WARNING: language
Leave a Comment