I'm Talking Dead People
Hang on for a minute...we're trying to find some more stories you might like.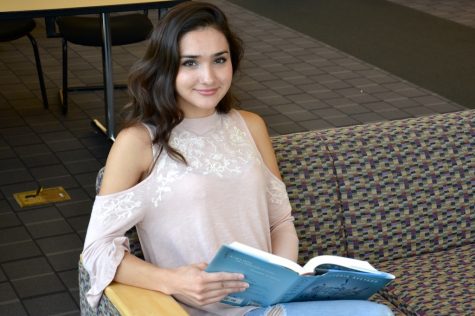 More stories from Serena Montoya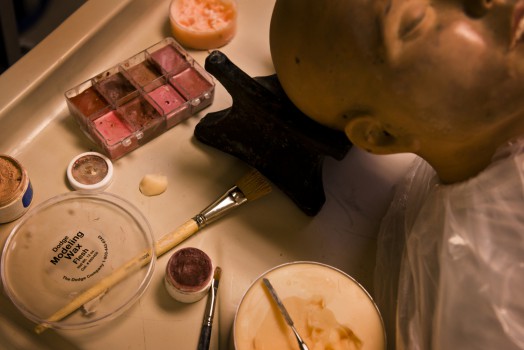 Competition is high in the Mortuary Science program at Arapahoe Community College where Martha Thayer, the department chair, accepts only 60 out of approximately 130 applicants each year. On-campus and online courses are offered to students nationwide trying to get their license to become a qualified Mortuary Science Practitioner. The students in the program do not have to live in the state of Colorado; In fact, most applicants live out of state or out of the country. The program is accredited by the American Board of Funeral Service Education (ABFSE).
Embalming, the process of preserving human remains, is one of the many practices experienced in the program. Students work with a SynDaver during clinical training, which is a synthetic cadaver; yes, the cadaver is 100% synthetic. The cadaver has an arterial system that can be injected and acts as if it were a real human body. The program works with a funeral home off campus, giving students the opportunity to work in the real embalming labs for several days.
Students don't have to alter their lives for the program. However, for the few days the labs are in session, students will have to travel to the college at their own expense. At ACC, the program is offered to everyone and anyone, therefore students are able to stay at their current jobs and stay in their home state by enrolling in the program online. Students will ultimately aim to take the program and qualify for the National Board exam to be a licensed funeral home practitioner.
Since the majority of students who apply have worked in a funeral home and know what to expect, there are no problems with anyone's emotional or mental state. The program does not lead to autopsy and criminal investigation, which, according to Thayer, is the only reason some people have dropped the program in the past.
Since 1994 the Mortuary Science Program has been up and running at ACC, and Martha Thayer has been a dedicated part of the program. Her passion outshines any other before, meaning the program will live through her legacy after her retirement in just a few short years. Thayer has been involved in Mortuary Sciences since the 80s.
For more information on the program visit ACC Mortuary Science Program.
Additional information on SynDavers.