Thousands Rally for DACA in Denver
Nico Danks, Arts & Entertainment Editor
September 8, 2017
Originally published on Sep. 8th, 2017.
Thousands of people congregated at the Auraria Campus on Tuesday the 5th, rallying for DACA (Deferred Action for Childhood Arrivals). Students ranging from middle school to university age protested against Mr. Trump's repeal of DACA, which would result in making up to 17,000 Colorado DACA recipients eligible for deportation in March 2018.
What is DACA?
DACA is an immigration policy enacted by the Obama administration in June 2012. It offers assistance to certain illegal immigrants who entered the country as minors, by allowing them to request deferred action from deportation for a period of two years, with potential for renewal. Recipients of DACA, or 'Dreamers', are eligible for work permits, and in some states, such as Colorado, in-state tuition.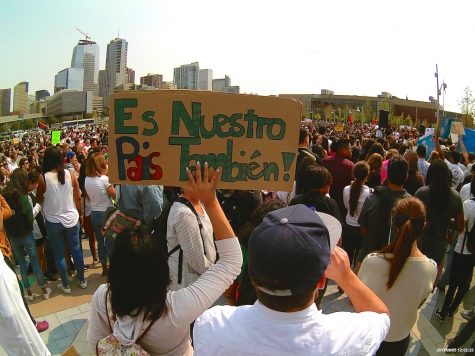 What is a 'Dreamer'?
Dreamer refers to the DREAM Act (Development, Relief, and Education for Alien Minors), a legislative proposal that would give undocumented minors an opportunity to earn US citizenship.
When referring to a Dreamer, bestcolleges.com states, "it's important to remember that many undocumented students are victims of circumstances beyond their control. Most of them were brought to America by their parents at a very young age. They've learned English, completed high school, integrated themselves into communities, and they consider themselves Americans."
The bill was first introduced in the Senate in August 2001, but has since failed to pass. Trump has now given Congress six months to provide a legislative solution to the Dreamers' status. By March 2020, all Dreamers (up to 800,000) will be at risk for deportation if new legislation does not pass.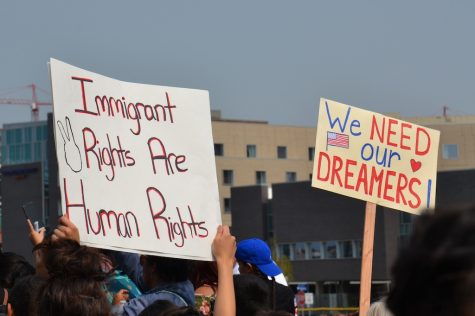 Image via Nico Danks
Multiple speakers, including Monica Acosta, organizer of Padres & Jóvenes Unidos (Parents & Youth United), spoke of their experiences on being DACA beneficiaries, and the struggle of not having access to education and work equity. Many Dreamers have had family units forcefully split due to deportation.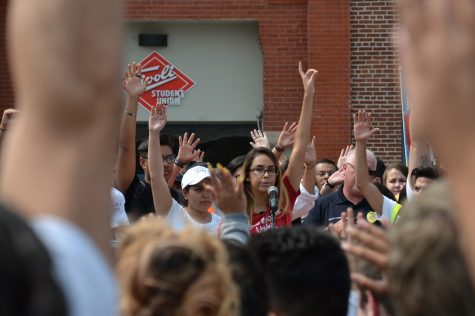 Image via Nico Danks
Paul D. Lopez, councilman representing District 3, stood in solidarity with the Auraria rally, and was encouraged by the high percentage of youth involvement. He commented that now was not the time to "mess with votes," and that the public had to be present for every election.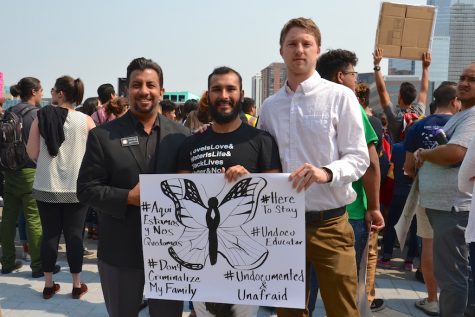 Gov. John Hickenlooper has requested compassion for the 17,000 young Coloradans who have been beneficiaries of DACA. "Congress has still yet to agree to fix our broken immigration system," Hickenlooper stated.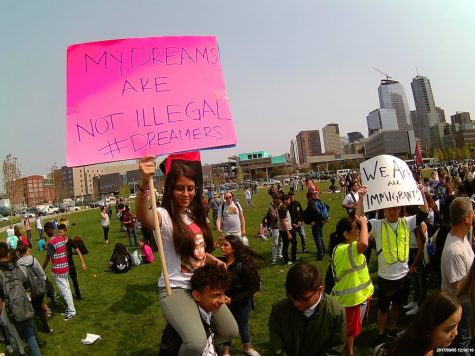 Image via Nico Danks
How can I help?
For ACC staff and students who wish to learn how to support underrepresented student populations, Scott Guenthner and Wendy Winter-Searcy of CDIP (College Diversity and Inclusivity Project) invite the community to consider joining their first meeting of the year on September 12th, room M4600 at the ACC Littleton Campus from 1-2PM. Contact Student Life for additional info of CDIP if you cannot make the first meeting.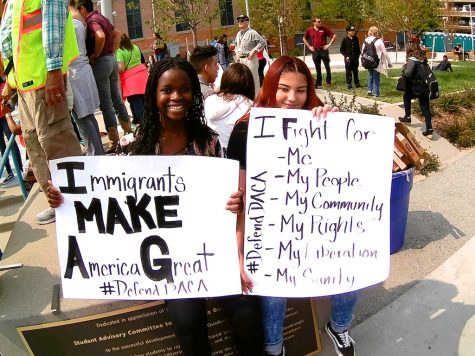 Image via Nico Danks