Antarctic Fossil Finds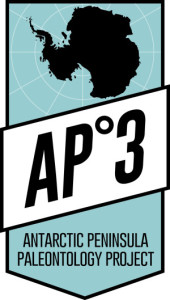 An international team of scientists brought back a massive collection of fossils from the Antarctic Peninsula last May.  It will take years for the AP3 (Antarctic Peninsula Paleontology Project) to catalog and research all the finds, many as old as 71 million years.  This discovery may hold the key to learning more about evolution between the Age of Dinosaurs to the Age of Mammals (Cretaceous-Paleogene).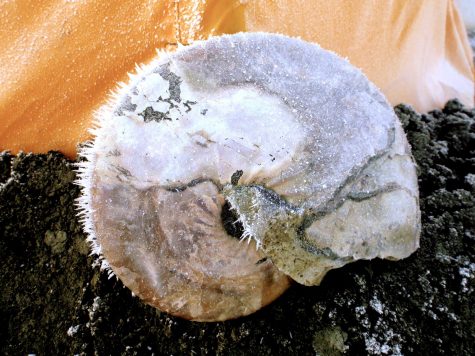 Field Supervisor Cara Ferrier was in charge of project management and logistics:  "The hardest thing was to try to manage the two helicopters each day between 24 scientists.  There were two conflicting projects on the ship–the dinosaur hunters and a paleomagnetic geology group."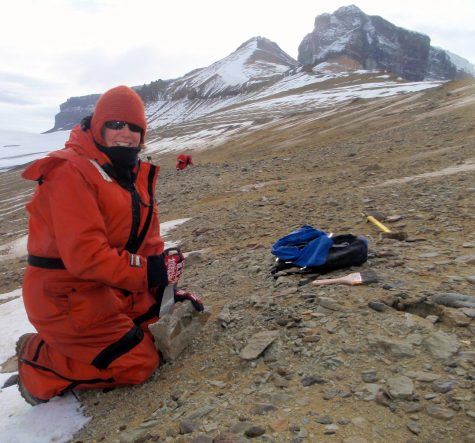 The team's second hardest issue was keeping their tents secure in storms of 75 mph winds.  "It was nerve racking to come up with backup emergency plans in case the tent did rip or blow away.  It is tight quarters to be in for days.  Whenever we opened the tent door to go outside, such as for bathroom use, the wind blew the tent door open, making it very difficult to zipper it back up.  It became a two-or-three person operation.  One or two people used all their strength to try to hold the two sides of the tent together, and the other tried to zipper it shut."  Ferrier described this as regular practice during harsh storms.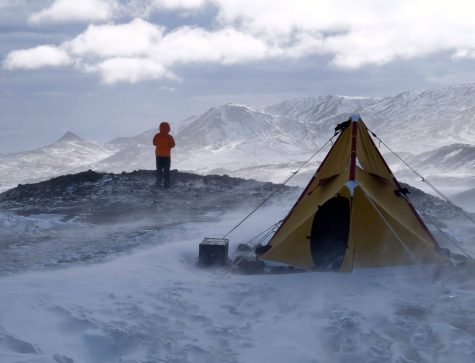 Despite the difficult working and living conditions, the fossils were transferred safely by way of Southern Chile, and will be held at Pittsburgh's Carnegie Museum of Natural History.  To learn more about their upcoming expeditions and to see stunning pictures, please tune in to the Antarctic Peninsula Paleontology Project blog.
Leave a Comment