Review: 'The Unlikely Candidates' bring energy and high hopes for the future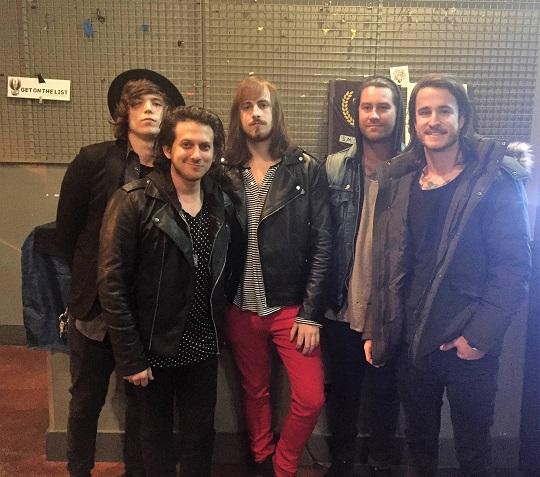 Hang on for a minute...we're trying to find some more stories you might like.
The alternative rock band, "The Unlikely Candidates," came to Denver again last weekend to put on a show that could make your body move in the best way.
This group of five men from Fort Worth, Texas, did an hour set at the Marquis Theatre on Dec. 4. The intimate setting made for a fun and energetic show.
In a raw interview with them, we discussed what they aspire to be doing in the future and what they have done to get to where they are now. TUC's five guys are in their 20's just pushing to be better musicians every day.
They are Kyle Morris, lead vocals; Brent Carney, lead guitar; Cole Male, guitar; Jared Hornbeek, bass; and Kevin Goddard, drums.
Male and Morris started playing music together in 2008 while Carney, Hornbeek and Goddard joined in 2012. These men have been playing together for three years and have had a few weird and funny experiences. They have individually played music starting at younger ages ranging from 5-18 years old.
One that they bring up is when Kyle Morris broke the stage at Keggs and Eggs in Denver a couple of years back .
"He stomped into the stage and the floor broke!" Multiple members chimed in on this.
Each of the guys brings a fun and humorous energy to what he does. It shows when you talk to them in person and through their music. Their newest album, not yet released, features songs that bring to light issues that have happened in the last year. The songs on this album are a little more edgy and subtly talk about serious issues to get listeners to want to learn more.
They all met back in their high school years and have ran into trouble with the law a few times. This has not, however, slowed them down in any way from making music.
During the making of their newest album, Morris had stated that the biggest part of the process is "writing a ton of music." The artistic drive behind this is using the noises around them, made or synthesized. This turns into the makeup of the music behind the lyrics and makes the songs great, like they are now.
The story behind the name was said to be a "completely boring story," from Morris. As told by the members, they came up with a long list of names and narrowed it down to two: The Unlikely Candidates and Dark Horse.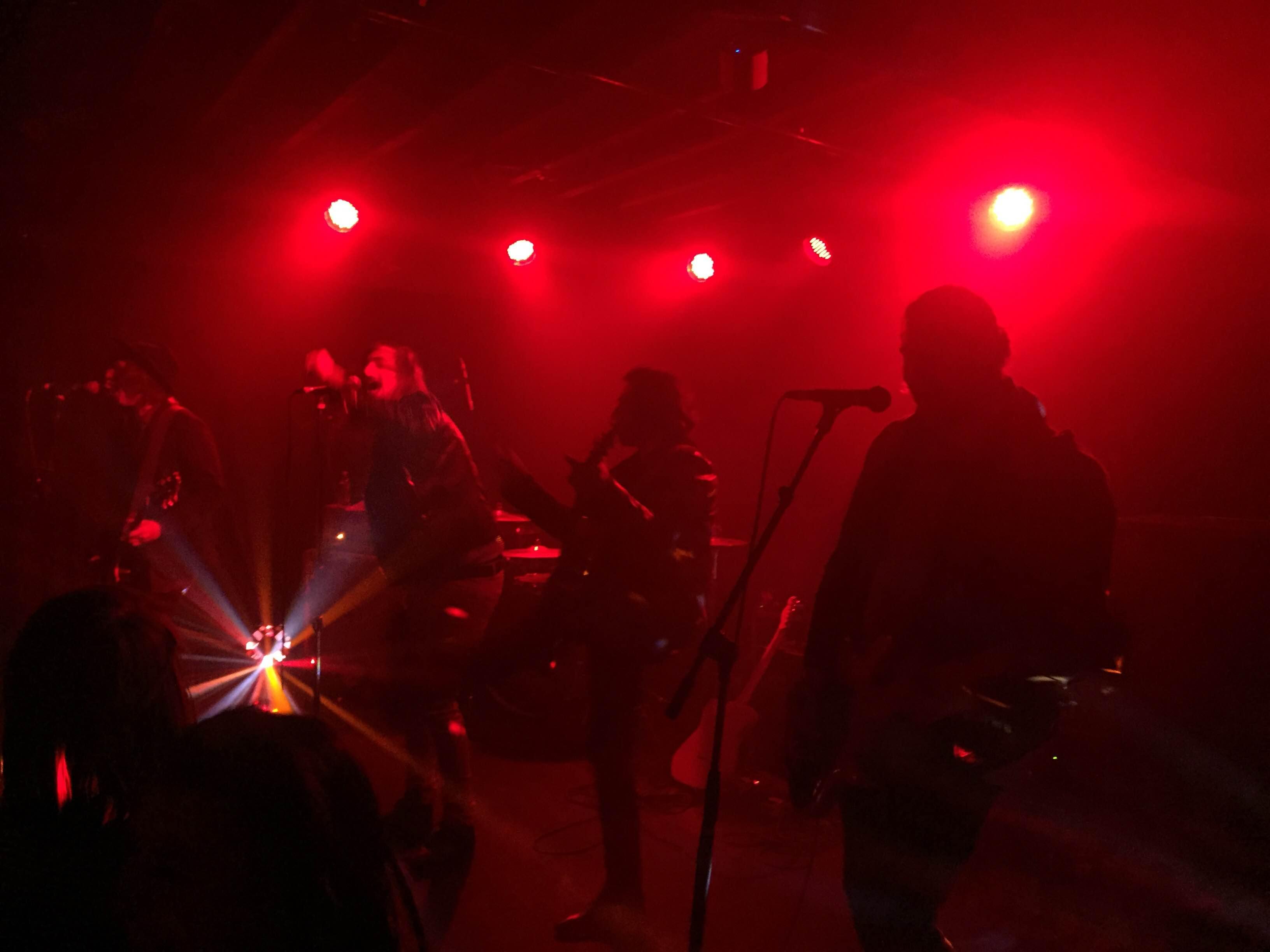 "[Dark Horse] sounded like a … heavy metal name,"Morris said.
"Katy Perry beat us on that one too with her song," Carney added.
Choosing a name was not the hardest part of becoming a band, getting signed to a record label was no easy task. They are currently with Atlantic Records pushing harder each and every day. They draw their inspiration to keep going from the history of music and other artists. In joking conversation, the guys went through a list of all the classic artists. As a group, they really love pursuing the world to see in a new way. They want people to see and understand the vision they have.
Some obstacles that the band faces is the fact that they do not have free time. The five ll live together and are never alone. Also the lack of job security can be nerve-racking since they never know what is going to happen next. And while touring is fun for them, it does bring about a lack of personal time.
"And there is always the issue of relationships, which is hard anyway but we won't touch that can of worms," Male said.
When it came to what got them into music, they all had the same general answer. They weren't good at anything else and actually shocked people around them. Their closest family members didn't even know that they were good at music. Cole and Kyle just started playing together and stunned everyone when they realized the amount of talent that these guys have.
Not only are they good musicians, they are also a part of their community. The band takes part in the nonprofit organization Music Saves Lives. Hornbeek got them all in on this, and if people donate blood to this organization, fans can receive meet and greet passes to their next shows. It is a way to get people involved in something that matters.
YouTube