Concurrent student Reagor applies effort to soccer field, as well as campaign field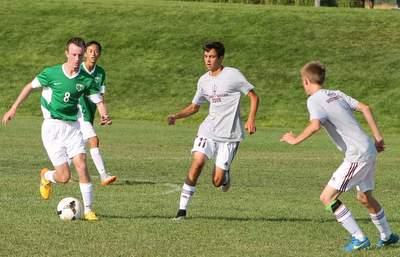 Anthony Shaw, Arapahoe Pinnacle Reporter
November 17, 2015
ACC's Student Government President, Caleb Reagor, is a man of many skills, a Renaissance man. His talents are exemplified in many fields of life, whether it's the classroom, leadership programs or on the soccer field. He uses every ounce of energy in all things he takes on.
Reagor is a Concurrent enrollee in the Colorado Early Colleges program of Douglas County. That means he is in high school but takes courses through community colleges across the state.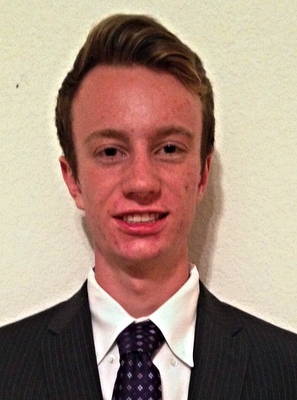 He originally went to S.T.E.M. (Science, Technology, Engineering, and Math), a charter high school in Highlands Ranch. He entered the program in between his 9th and 10th grade year. The program allows him to take college-level classes and figure out what he wants to study once he goes off to a university.
Reagor says he likes the idea of a small school because of smaller class sizes and more flexible professors.
His top choices for college transfer are Lipscomb (Tennessee), Grove City College (Pennsylvania), and University of Tulsa (Oklahoma), though he is considering bigger schools like Baylor and Oklahoma University.
Wherever he ends up, he intends to study biology or chemistry with ambitions of attending medical school afterwards, and wants to research diseases. Reagor will be very busy in college, especially if all goes as planned and he walks on to his respective school's soccer team. Time-management is a test Caleb has aced throughout his high school career.
He successfully managed to attend community college and make it to high school soccer practice on time.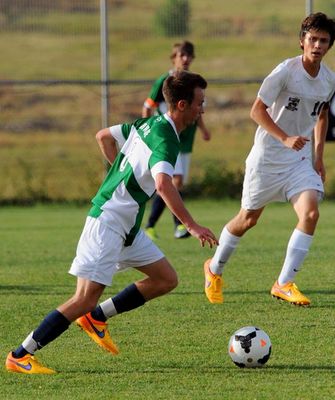 Since the Colorado Early College program doesn't have any sports programs, Reagor started his athletic career playing soccer at Lutheran High School (3A) in Parker. He switched to Thunder Ridge High School (5A) to play center-midfielder after his sophomore year. He says the two seasons at Lutheran gave him the varsity experience he needed to transition smoothly to the 5A level.
Reagor's senior season looked promising as the Grizzlies finished the regular season 13-2, although they were stunned 5-0 in the first round of the playoffs. He varsity-lettered all four years and made All-conference Honorable Mention his 11th and 12th grade years. He's looking forward to his coming club season with Real Colorado (Olympico) this winter.
His leadership on the soccer field carries over to ACC. As a center-midfielder it was his signature mark to be the most conditioned and hardest worker on his team.
As president of student government, he needs to be hard-working and conditioned, or in this case, have a high stress tolerance. Caleb got into student government last year when former president Brogden Worcester asked him to be his vice president.
Once his predecessor moved on to bigger and better things, Reagor decided to run for president. During his campaign, he put up posters around campus and spoke with ACC students about what changes they'd like to see. He was determined to make a difference immediately.
That's who he is: a difference-maker in all things he participates in.
"Effort is everything to me," he said.