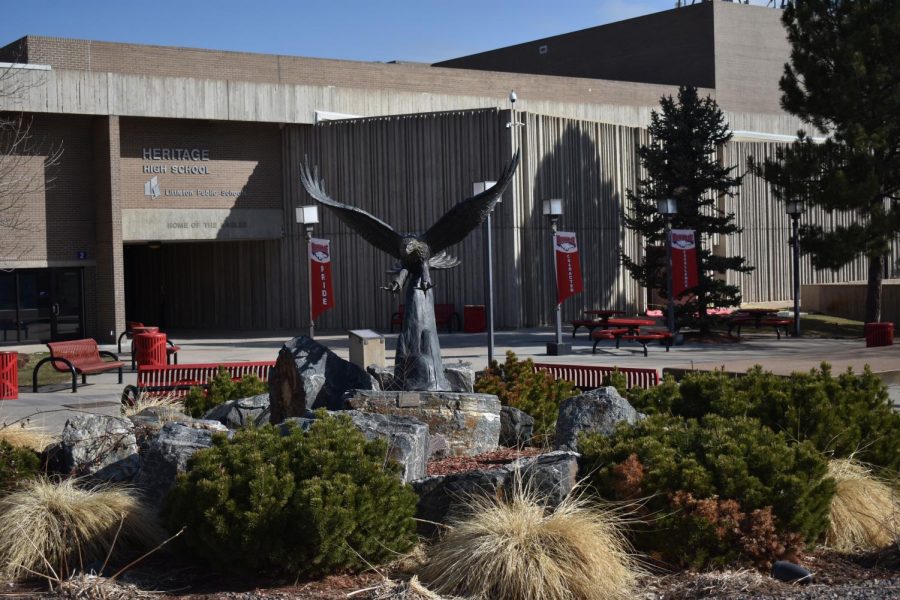 Lillian Fuglei
A man found dead at Heritage High School (HHS) on March 22 died of "non-suspicious" causes, according to Littleton Police.
Cause of death was not immediately available.
Littleton Public Schools was on spring break when the body was found, and no students or staff were present, according to Principal Riendeau's email. Both LPS and Littleton Police have expressed relief that no students or staff were present.

Update from the Editor, March 26: The original article contained the name of the deceased. In the interest of privacy, it has been updated to remove all details about the deceased.