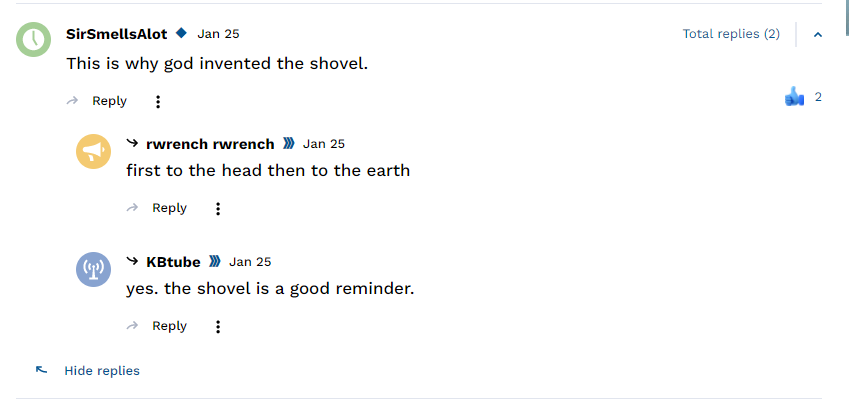 "What are the specific threats?" said Stacy Riendeau, Principal of Heritage High School, on Jan. 25 in an email to Littleton Public Schools (LPS) Security. "I would like to know the nature of the threats and concerns."
"Hang the principal from the flag pole. Betcha it wont happen again," said one anonymous threat, targeting Riendeau specifically.
After a vaccine clinic at Heritage High School made headlines for improper vaccination procedures, several Littleton Public Schools admin have faced death threats. Those targeted include Superintendent Brian Ewert, HHS Principal Stacy Riendeau, and LPS Board of Education members. 
Many of these threats were leveled anonymously in the comment section of a Gateway Pundit article. One commenter said, "If that were my kids that were given the clot shot behind my back, I would introduce my friend the Louisville Slugger to their faces."
"street justice to the principal and superintendent…Stop trusting law and become the law judge and jury . You have the power now enforce the outcome America was founded upon. Militias work when nothing else will do . Now go use your 2nd and contribute the way your [sic] supposed to," another comment read. 

There were also threats sent in emails directly to the Board of Education. One email, obtained by The Pinnacle through an open records request, read "Have you heard of the [Nuremberg] trials? Even those who said they were just doing their job got executed. Look these up and do the right thing." 
These online threats came the same week as a threatening voicemail was sent to Brian Ewert. 
According to Colorado Community Media, the voicemail said, "I heard you like to inject children with garbage and poison type of stuff without their parental consent … I have a syringe full of anthrax to inject into you." The caller went on to describe in graphic detail what Ewert's death would be like after the injection. 
According to Littleton Police Department, Detective Sgt. Rob Eich, Byron Clayton, a 48-year-old Thornton resident, is accused of leaving that voicemail. 
"Being threatened is a strange feeling.  The logical part of my brain tells me that these are just angry people venting…  idle threats.  But given the world we live in, another part of my brain is asking the question, 'What if this is real?'  I'm not a person who lives in fear and I have a job to do," said Brian Ewert. 
Amidst all these threats, LPS employees have continued to run business as usual, if with some added security. Board of Education meetings have run normally with added police presence to ensure safety for board members. 
"I simply changed my routine a bit.  I kept a sharp eye out for anything different or strange at work and in my neighborhood. I watch my rear-view mirror a bit more when driving.  I'm more aware.  But… there's lots of work to get done in LPS so once I was in the office it was business as usual," Ewert added. 
When contacted by The Pinnacle, both Stacy Riendeau and members of the LPS school board denied requests for public comment.
"I love the LPS community… the students, the parents, staff, teachers, and administrators," Ewert added. "So while I'm disappointed in the threats and vulgar emails and phone calls, I just always remember that these people represent a very small minority of folks.  I tend to focus on the positive and I refuse to let this incident drag me into a place of negativity. We'll get through this and our community will remain strong and supportive of LPS."