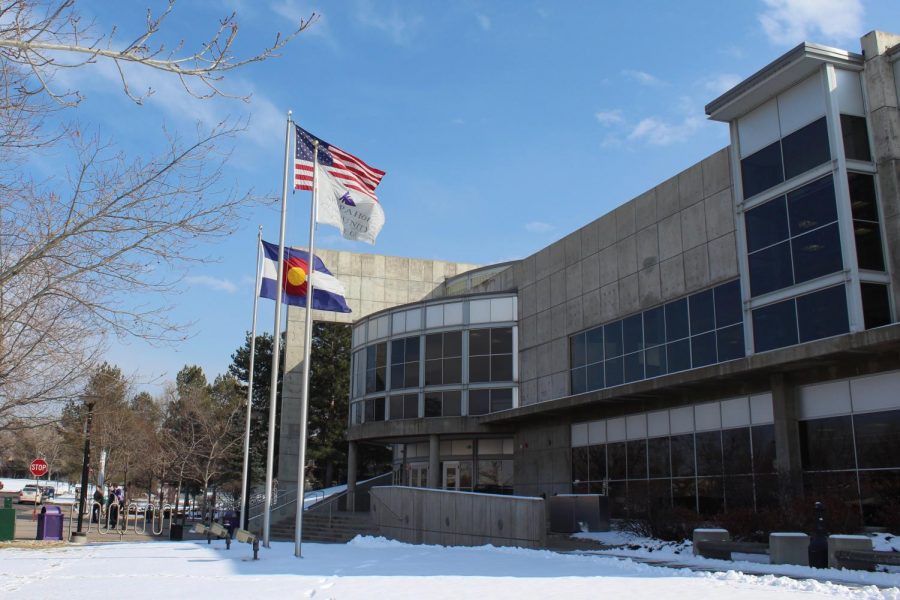 Rachel Lorenz
It has been a complicated time for Coloradans and college students alike. Arapahoe Community College President, Diana Doyle, hoped to alleviate some concerns during open forums hosted by ACC via Zoom – the online video conference tool – on Apr. 14 and Apr. 15, 2020.
The virtual town hall featured President Diana Doyle accompanied by Provost/Vice President of Instruction Dr. Rebecca Woulfe, Vice President of Finance & Administrative Services Dr. Belinda Aaron, and Vice President of Student Affairs Dr. Lisa Matye Edwards. They shared their hopes for the future as well as an outline for what ACC is implementing for students affected by the COVID-19 pandemic.
The main topic is that ACC plans on implementing its own pass/fail approach. Students can elect to earn a "Satisfactory" or "Unsatisfactory" grade instead of the standard A-F scale. This is optional and must be filled out by following the link on the ACC website homepage via the COVID-19 information and completed by May 5. A grade of C or higher will earn an "S" grade, while a D or lower will result in a "U." It is important to note that the "S" grade means the student passed the class, but the "S" grade will not be factored into a student's GPA. However, not all courses will apply. For some classes, such as auto-mechanics, the courses will be marked as incomplete, and the students will not be charged for completing the class again in the future.
Following this information, it is also worth noting that the withdrawal date has been extended from Apr. 16 to May 5, giving students ample time to judge if their success is ensured. However, refunds for classes dropped even after the stay at home order will not be offered. Instead, students can appeal for tuition credit.
Speaking of tuition, there is one important detail ACC students may want to consider when applying for fall classes. The state board is currently unable to set tuition rates. As many are concerned about their financial future at this time, applying for many classes may not be advised. When asked about financial aid, Javon Brame, Dean of Students, explained, "You will get your aid before the semester if you get your information in."
Summer classes are currently being considered to begin remotely. "Our hope is to bring back students in hybrid courses," explains Doyle, leaving the door open to having small groups of students return to campus. This means that ceremonies such as graduation will have to be held through virtual events.
Many of ACC's on-campus helplines, such as the library or writing center, have shifted to online or virtual assistance as well. This offers a plethora of aid students can still access, especially in times such as this. ACC is also offering TutorMe – providing live tutors for students, and the college has also increased the number of hours individual students can use a tutor.
This time has certainly been a difficult transition for both students and faculty alike. Students have had to manage themselves remotely while also being patient as their instructors made necessary changes to their courses and approaches to teaching. Faculty have also had to quickly come up with new ways to ensure students' success and look out for the community, such as moving ACC's food pantry to a virtual setting. However, Dr. Edwards did give some words of comfort to students, ensuring that work is being done at ACC as per normal. And, as she told those at the town hall, "Who knows? There may be a mascot reveal in the fall."