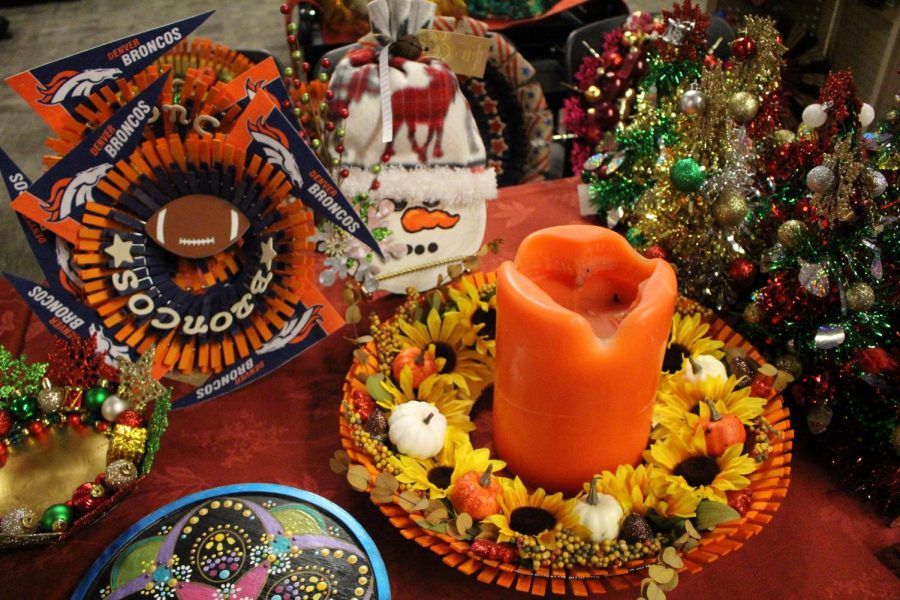 On Wednesday, Nov. 13, 2019, faculty members at Arapahoe Community College (ACC) Littleton hosted their very own Artisan Fair. The fair spanned across two days, Wednesday and Thursday, from 9 a.m. to 3 p.m. 
According to Dawn Stratton, ACC's Testing Center Director and one of the three faculty members to help create this event, the Artisan Fair has been reoccurring annually for about five years, three of which she has been a participating vendor. The fair is purposely opened right before the holidays when students and staff are just starting their Christmas shopping. 
Not only is the fair a great opportunity to buy Christmas gifts, but it's also a great opportunity to support staff from ACC and to support ACC Foundation's Student Scholarship Fund. Each vendor donates at least ten percent of the funds they make from the fair to the foundation. Dawn says that some faculty members do football polls to raise money for the foundation, but the fair provides another means of raising money for faculty members that might not care much for sports and is a more "interactive experience with students". The staff gets to tell a little bit of their story through their craft or as Dawn says, "we all have stories, and my story has glitter in it."
Amanda Hardman, ACC's Instructional Designer in eLearning, is new to this experience. This year's Artisan Fair was her first year participating as a vendor, seeing as she recently began working at ACC in August of 2019.  She too tells a little bit of her story through her craft. Amanda says that her mom instilled craftiness in her when she was younger and that for about ten years now she's been crocheting as well as beading jewelry. Amanda also makes scrubs, which her seven-year-old daughter also likes to help make sometimes. In a way, her craft depicts a story of three generations of crafty and creative women.