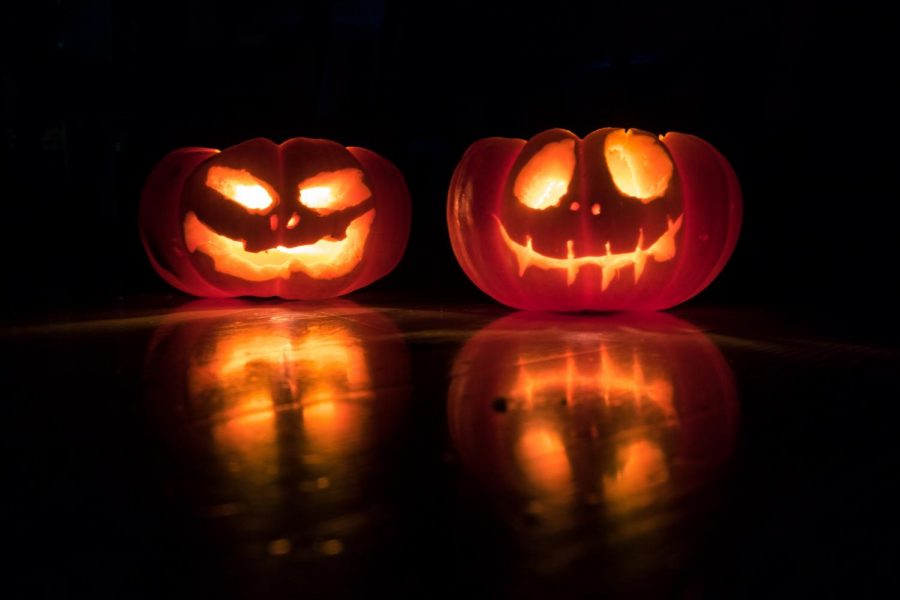 David Menidrey
It's the scariest time of the year and ACC's Student Life is providing some great activities for Halloween day.
At the Littleton Campus, students and staff can get their fright on starting at 10 a.m. to 2 p.m. on Thursday, Oct. 31, in Halloween Headquarters located in the Summit Room (M1900).
From 10 to 11 a.m. anyone can enjoy some coffee and doughnuts to wake them up and get their day started. At noon students can enter the Costume Contest where the winner will get an amazing prize. So make sure your costume stands out and is appropriate! Appropriate costumes include nothing too scary and gory, nothing too bloody, no weapons, and please make sure your body is covered. At 1 p.m. when the costume contest is over, anyone can enjoy free pizza.
Can't make it at 1? The pizza will be there until 2 p.m. when the Halloween Headquarters comes to an end. For faculty and staff there is an office decorations competition that will be judged on Oct.30 from 3-4 p.m. with the will being announced at the end. If you have further questions or need more information you can stop by Littleton's Student Life or contact Sarah Lindahl at [email protected] or 303-797-5244.
The new Sturm Collaboration Campus in Castle Rock is also hosting their own costume contest with three categories: Best Costume, Scariest Costume, and Funniest Costume. There are prizes. So, make sure you dress to impress and enter the competition. The Sturm Campus will also have plenty of tricks, treats and prizes so make sure to stop by and enjoy the Halloween celebrations brought to you by ACC's Student Life. If you have any questions, stop by the Front Desk or call 303-660-3160.
At the Parker Campus, they'll be having an Escape Room and you can get all the information you will need at the Front Desk in Parker or calling 303-734-4822. If you or someone you know enjoys being scared, make sure to make time to participate. If that's too scary, you can participate in a Spooky Stress Ball activity from 12 p.m. until 1 p.m., where participants will create their stress balls just in time for the end of the semester and finals. Which might be spookier than Halloween itself.
It doesn't matter if you love super scary activities or just candy, ACC is offering both this year. So stop by and enjoy some free spooky activities this Halloween at any ACC Campus!