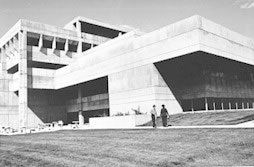 When Arapahoe Community College was founded in 1966, the students realized that they needed a mascot or school colors to represent where they attended class.  After a vote, they ultimately came to the decision that a beaver should be the mascot of their school along with the colors of brown and white.
You may be asking yourself, why would the students choose the beavers? Well, there was a particular student behind it all, Mr. Owen Beavers.
Mr. Beavers was out every day lobbying for the mascot to become the beavers.  At the time he was doing this, no one knew that his last name was actually beavers. "Perhaps for the first time in college history, a mascot was named after a student. Owen Beaver became something of a legend," says, Roland Ryan of ACC's former newspaper, The Rapp Street Journal.
In 1970, ACC finally got to put the mascot and colors to use with becoming involved in athletic competition. The colors were proudly embraced but soon had to be changed due to the special ordering of the jerseys and being too expensive because they weren't "traditional colors". Therefore, the colors were changed to, "red, white and blue."
Throughout the 1970s the beavers got involved in many different club sports such as volleyball, softball, tennis, ice hockey, and bowling. In addition, there were two sports that the beavers thrived in: Soccer and Basketball.
ACC was one of the founding members of the Denver Athletic Mountain League, which included a couple of other community colleges in Colorado and Wyoming.
The Beavers dominated this league and won every championship in both Soccer and Basketball expect for one year. The club soccer team was so good that they even got wins over Colorado State, Colorado University, and Colorado School of Mines.
However, by 1980, the sports program died out and only the club basketball team was left. Not too long after that, ACC was back to nothing.
After the sports program dispersed, the students wanted a change to the mascot. As a committee, they changed their name to the "ACC Arrows". The nickname "arrows" didn't last long at all.
In 1988, the students decided to change the name yet again to the "ACC Knights" and the color blue was replaced with red.
Maybe someday ACC will once reopen the ballot and have students decide on a new name. However, right now, we are the ACC Coyotes which represents Arapahoe County very well.