High Impact
Concussions In Youth Sports
Imagine if the sport your child loves to play could cause a lifetime of irreversible mental issues. For some that might sound like an irrational fear, but for others it's reality. Concussions in several high-impact sports such as football have been rumored to cause permanent brain damage in our young athletes.
After suffering his fourth concussion in 2015, Chatfield Senior High School varsity football player, Donovan Gordon* thought it would be like any of his other three recoveries: evaluations, head scans, lots of rest, then back to the weight room and field.
Except Gordon wasn't aware that this would be the last time he would step foot on his school's football field.
Just two months after his latest injury, 17-year-old Gordon was diagnosed with depression. Not long after, he began to suffer from severe anxiety as well as psychotic and schizophrenic symptoms. Due to safety concerns, he decided not to put the pads back on for his senior year. It was the first season of tackle football he missed in ten years.
Keep in mind, Gordon always played lineman, so he was making contact on every play.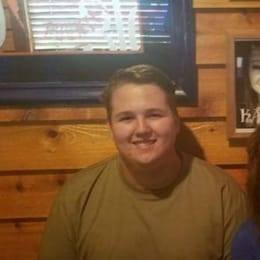 "Today I deal with all those symptoms every day. I currently take medication for all of them. I'm doing well with coping with them, but they definitely affected me greatly, and still affect me today," Gordon says. "I don't for a second regret putting myself in football. It was one of the greatest experiences I've ever had."  
Despite what is perhaps coincidence, neither Gordon nor his doctors can surely attribute these mental issues to the history of his concussions. However, after studying the brains of over 200 deceased football players who were diagnosed with chronic traumatic encephalopathy (CTE), a brain disorder dealing with repeated blows to the head, prior to death. Dr. Ann McKee, a neuropathologist, states in a Journal of the American Medical Association (JAMA) press release that she and her team discovered evidence that youth concussions are indeed linked to developing emotional problems earlier in life, such as mood swings. 
"There is just so much we don't know about the brain," says Gordon, whose family has no history of any hallucinatory-like symptoms. "We need improvement in terms of concussion education for players and families."
Dr. Ricky Huber, a physical therapist at ProActive Physical Therapy & Sports Medicine in Englewood, Colo., explains that Gordon's symptoms deriving from multiple traumatic brain injuries could be a possibility.  
"Everyone's symptoms are gonna be so varied, especially when you consider the different possible areas of impact on the skull. There is not a lot of consistency to it; a traumatic brain injury can change a person's life completely," Huber says. "When you have that many concussions, your brain chemistry can drastically change over time, bringing up these unique mental disorders."
Huber verifies that no matter how advanced protection gets, concussions will always be likely since they can occur without an impact to the head, as in injuries like whiplash. Huber explains that with the kind of impacts that can occur in contact sports, the best equipment can do for a player is help reduce the severity and likeliness of concussions.
The nation's concussion dilemma is not linked to just football, but to all sports that involve some kind of contact. "Around 2-3 million sports-related concussions occur in the U.S. each year," states Huber. 20 million youths participate in competitive sports in the U.S with the largest group representing tackle football.
Just like many sports concussions, there were no strict regulations in place to help prevent Gordon's head trauma from occurring. 
And not only are concussions hurting the players but football itself.
One Chatfield Senior High head football coach who's been leading the team since 2006, Bret McGatlin, attributes the fear of concussions to having a dramatic negative effect on not only the school's football participation but the whole state. "We are losing a lot of kids to other sports such as lacrosse, baseball, and even flag football," McGatlin says. "Every [football] state coach I've talked to, the numbers are going way down."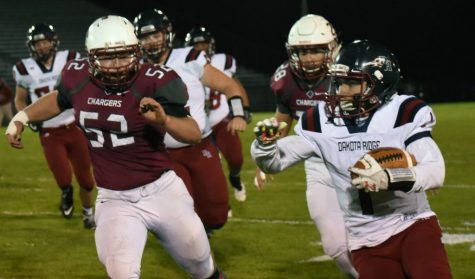 Football has changed greatly in the last decade for the sacrifice of safety. Today, the NFL faces backlash even when a flag is thrown during a major collision, so it's tough, unusual and ironic to see for almost any long-time football fan. 
When McGatlin played high school football it was all about using your head, being physical and making big hits. He also witnessed many concussed players returning to play, so he can see why CTE is now becoming such a big problem. "There just wasn't enough knowledge," McGatlin says. "Back when I or even my dad played, nobody even knew about concussions."
Nonetheless, McGatlin knew that when times and standards change, especially regarding safety, so did he. "We are not educated enough on the high school and youth level," explains McGatlin.
Fortunately for skeptical parents and players, McGatlin was determined to reduce his team's concussion count by implementing a new nationwide tackling phenomena back in 2014, known as the 'hawk' or rugby tackle. This new tackle got its name and popularity from the use by the NFL team the Seattle Seahawks. "I am a firm believer of the movement of football right now in making it a safer sport," McGatlin claims.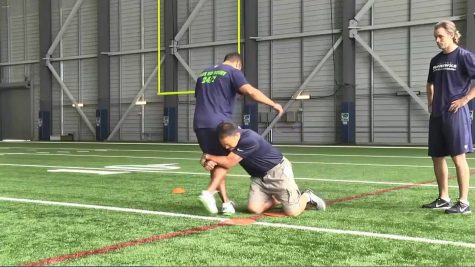 The hawk tackling technique makes a lot more sense to McGatlin. Tackling has improved for the team and concussions have reduced dramatically, because hawk tackling is designed to take your head out of the play. According to the school's injury reports, only one concussion was suffered at the football varsity level throughout the entire 2018 season. This feat can certainly be praised, as for the team suffered around 25 concussions in 2013. "We have to for the future, all coaches, make the game safer," McGatlin explains. Chatfield actually practices tackling more than they ever have prior, but never go live or to the ground. "We can't control everything in practice, but we can control about 95% of what goes on."
In September of 2017, Dr. Ann McKee also concluded that former New England Patriots tight end Aaron Hernandez–who was convicted of first-degree murder in 2015–had brain damage of the third or fourth level of CTE. These levels of CTE consist of symptoms such as dementia, intense headaches, and memory and cognitive issues. 
The national peewee football system is also doing its part to reduce concussions. ESPN's Tom Farrey reports: "In the wake of a new study showing that head impacts among second-grade football players are sometimes as severe as those seen at the college level, the national president of Pop Warner (one of the biggest U.S peewee football leagues in the U.S) said he will propose a rule that, for the first time, would limit the amount of contact allowed in practices."
"The game is still fun; maybe you don't see the big hits anymore, but the game is bigger than the game too: what it teaches kids, work ethic, the team, all the hard work you put in," concludes McGatlin. 
*Disclaimer: Mr. Gordon is acquainted with this reporter.