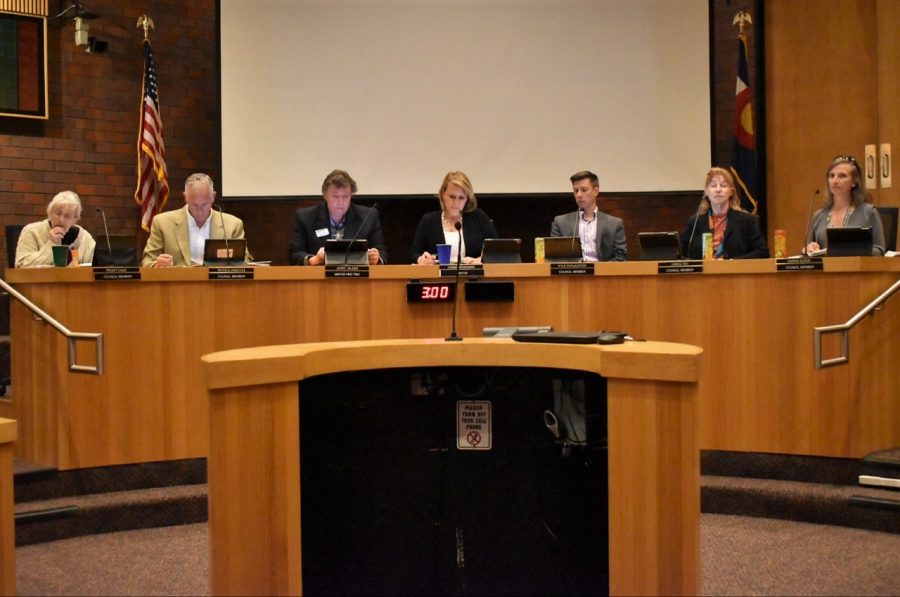 Jason Truitt
An Arapahoe Community College student and employee were appointed to the two-year Next Generation Advisory Committee along with 9 other members, at the Apr. 16 Littleton City Council meeting.
Council member, Kyle Schlachter, will serve as the Committee's liaison. According to Schlachter, the committee's purpose is to provide in-depth thoughts, suggestions, and feedback to the council deriving from a different millennial perspective, ranging from ages 17 to 34. "City council felt like we weren't hearing from that group of residents, of people that live and work in Littleton," Schlachter said.
Last year, the council held a plan called "Envision Littleton" and during the first data phase the city discovered that local residents ages 17 to 34 were highly under-represented. In order to gain more outreach from this particular demographic, the council implemented the advisory committee in 2019.
"I think it's important as the city moves forward. There are more younger people and families moving here," Schlachter said. "Since it's hard to get information from them, we are being proactive to hear what they think. We want to do that with the future in mind."
According to District I council member and advisory committee representative Patrick Driscoll, out of the 27 local candidates no one from Littleton High School or options applied for the committee. However, Driscoll is eager for the future. "We had a tremendous group of people that showed up for this," says Driscoll. "I'm really excited about this- the next steps."
Though not everyone is as enthusiastic about the experiment as Schlater and Driscoll. Pam Chadbourne, a regular council commenter, does not think the committee would be a good or fair idea. "I would like the Next Generation Committee to die tonight," Chadbourne said to the council. "It would be expensive and I don't think you need it." Chadbourne claims we should not have just one demographic advise the council and be given access to the cities comprehensive plan.
The motion to appoint the new advising members was unanimously carried at a 7-0 vote.
David Gilbert of The Littleton Independent reports, "Meetings will cover topics like education, employment, housing, the environment and governmental issues. The committee will undergo an evaluation by city council at the end of 2020."
The council also addressed the revision of the flood and drainage regulatory mechanism changes that is due on Jul. 1.
During the public hearing, Littleton citizen and commenter Frank Atwood, connected the issues and regulations to a flood-related death in Englewood, CO. "I believe that the storm drainage issue was associated with a fatality in Englewood. An apartment got flooded, and I was wondering; will this set of rules and regulations avoid that happening in Littleton?" questions Atwood.
Carolyn Roan, a Water Resource and Storm Water Manager for the engineering division at the Public Works Department, gave a presentation at the meeting providing reasons on the mandatory storm drainage regulations update, MS4 permit requirements and changes to the code and criteria of Littleton's storm design manual. Roan claims that these ordinance changes is to aim to reduce amounts of flood water that results from impervious surfaces with developments. And although they have implemented improvements, there are houses in Littleton that are still at risk for flooding.