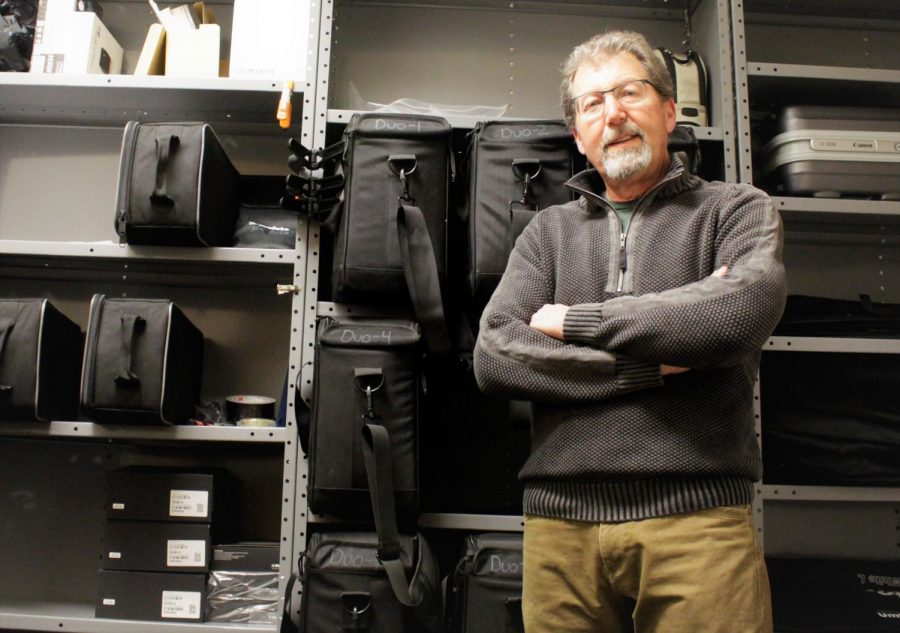 Dylan Boxer
The "starving artist" is a centuries-old trope and many creative students never pursue their artistic dreams out of the fear of becoming that trope. Tucked away in the corner of the Arts and Design Center lies a possible solution to this age-old problem: Arapahoe Community College's new Commercial Photography program.
This two-year Associate of Applied Science degree program gives students the tools needed to make a living as a photographer.
"We want them to have the skills to be able to leave school and start their own business and be successful," says Brad Bartholomew, founder and director of the Commercial Photography program at ACC. "We have no interest in producing starving artists."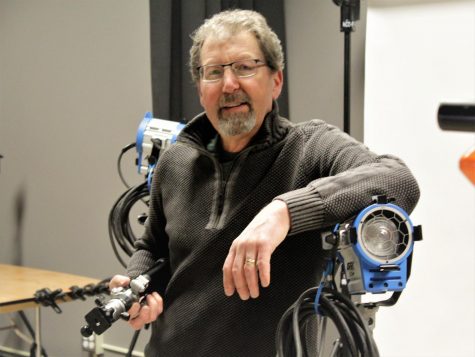 Brad Bartholomew is an experienced photographer and teacher, having run his own advertising-focused photography business while also teaching at the Art Institute of Colorado for 30+ years.
Two years ago he left the Art Institute to start the Commercial Photography program here at ACC, where students can learn as much as they would at an art school but for a fraction of the cost.
While the cost of the program may be cheap, the equipment sure isn't. "We're really fortunate, since we're brand new, all of the equipment is brand new too," says Bartholomew. "We were really keen on having them work with the very best equipment, so that when they leave here to assist, they'll be familiar with the best stuff out there."
Thanks to generous Perkins grants, students get to use and check out a wide array of brand-new professional equipment including cameras, lenses, GoPro's, Mac computers and a traditional darkroom as well as a digital darkroom.
"What we've tried to do with the program is balance it between the art of photography and the technical part. If you have great ideas, but you're a horrible technician, your shots aren't going to look very good. If you're a great technician but you have no conceptual thinking then they're just going to be really boring photographs," Bartholomew added.
Students will become well versed in all of the sub-disciplines of photography, learning from specialists working in that particular field; according to Bartholomew, "if it's a portrait class, it's someone that photographs portraits. If it's a wedding photo class, it's taught by someone that photographs weddings."
The program also focuses on the commerce end of photography. "Everything from taxes, how to keep your books, accounting, licensing, the basic structure of your business," says Bartholomew. "Hopefully, most of our students will leave and start their own business or go assist."
On Nov. 25, 2018, Brad's students volunteered at Project Homeless Connect, an event that connects the homeless with everything from ID services, housing, haircuts, legal assistance, and various healthcare service. "The students did all of it, I was the one that volunteered them but they ran the show. They were doing all the photographs, making all the prints and organizing all of it," Bartholomew explained.
By the end of the day, they did professional portraits for 125 homeless people, giving them a physical print of the picture as well as a thumb drive to upload the photo to Linked In. "It was really, really cool!" Bartholomew said. "It's one of the better things that I've been involved in and I had several students that came up afterwards and say 'that's the greatest thing I've ever done'."