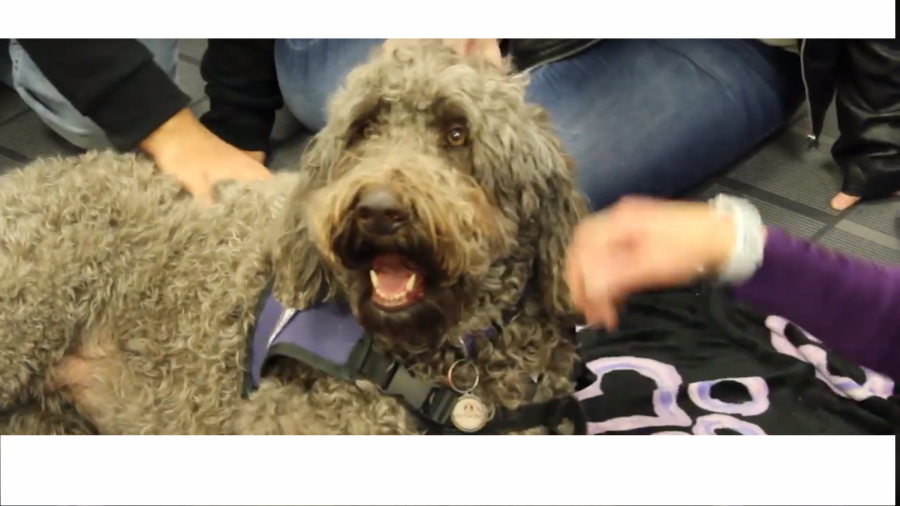 Jason Truitt
On Monday, Dec. 3, four therapy dogs from Denver Pet Partners, came to ACC's library to comfort students who were feeling a bit 'ruff' during finals week.
"The human-animal bond is what we encourage." States Janice, owner of Ziva and a volunteer for Denver Pet Partners. "They [the dogs] know that they have a job to do, you put this vest on them and they know that they're going to work."
Denver Pet Partners attend a variety of locations & events. Ranging from libraries and retirement homes, to college campuses and elementary schools.  According to Janice, her dog Ziva is a 'read' dog and is able to aid school children who struggle with reading aloud, as well as provide any comfort necessary.
In order to remain certified to Denver Pet Partners, the animals must be re-evaluated every two years to assure top care.
Click here for more information on Denver Pet Partners and their mission.