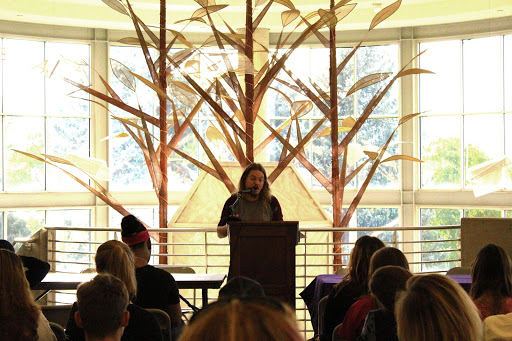 The Flash Bomb reading series hosted their monthly event at Arapahoe Community College on Sep. 26, 2018. It was the first time on record the group performed together in an academic setting. The FBomb consists of various on-stage readings of short literary stories known as flash fiction that contain an immense amount of humor and profanity.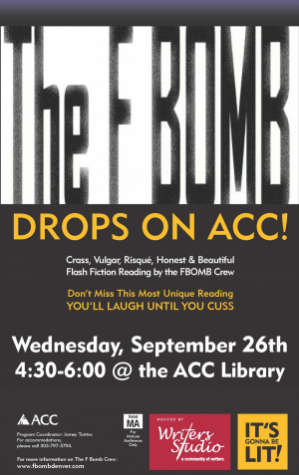 Founder Nancy Stohlman started the FBomb around five years ago and they have performed from Colorado all the way up to New York.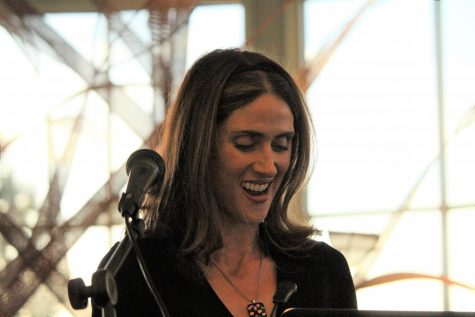 "I wanted to create a community around flash fiction, because I think as a genre you can find a poetry reading or a find someone reading an excerpt from a book, but not really flash fiction", states Stohlman. "I also really felt like there weren't enough opportunities for people to read more often and get better at reading."
The readers at the event were Nancy Stohlman, Jonathan Montgomery, Leah Rogin-Roper, Nick Morris, Hillary Leftwich, Ahja Fox, Carol Covington and ACC's own Jamey Trotter and Kona Morris. They all display a remarkable talent: comedic literature.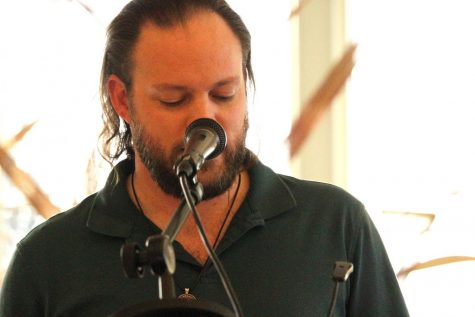 "Burn Pussy Burn", "Fantasy HandJob Brothel" and "Your Momma's Tupperware" are only a few of the stories that the audience got the privilege to hear. 
And it's hilarious, to say the least.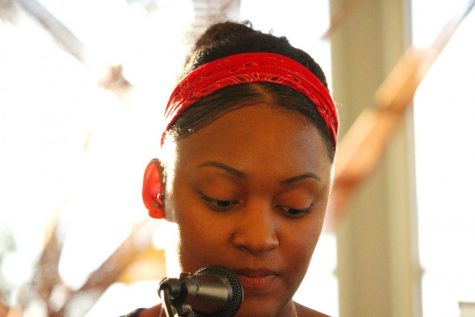 ACC professor and event host, Jamey Trotter, describes flash fiction as a complete story that contains 1000 words or less. The FBomb usually consists of a group of authors that read obscene and vulgar flash fiction. Certainly not a reading for kids. 
When second performer Leah Rogin-Roper stated her title, "Sex at Parent's House," the audience knew they were in for a profane treat.
That night, ten bookworms came to the podium to read shared or personally written flash fiction to an audience consisting mostly of college students and faculty. Of those ten readers, two were ACC faculty: Kona Morris and Jamey Trotter. The event also took place during Banned Books Week.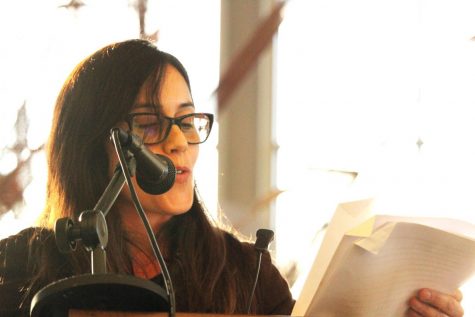 During a regular night, their website states "We do this through: rotating hosts, a balance of features and open mic, and a commitment to a welcoming, supportive atmosphere for all regardless of experience." Which means if you are part of the audience you have a chance to read a flash fiction piece yourself.
Flash Bomb typically takes place at The Mercury Cafe, 2199 California St., Denver every third Tuesday of the month. Next event is on October, 16 at 7:30 p.m.
Oh, and please remember to leave your kids at home.