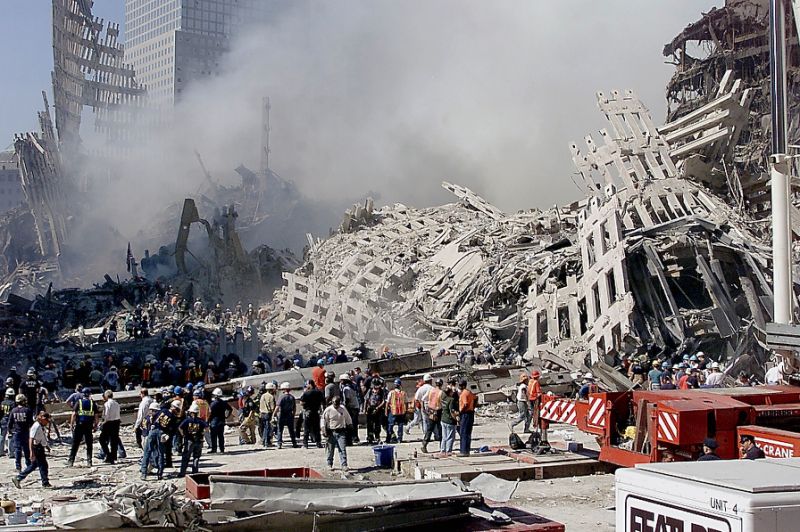 September 11, 2001, the north and south towers of the World Trade Center in New York City fell due to a series of suicidal airborne terrorist attacks against the United States. Nearly 3,000 people died.
Many contribute these attacks to be the rise of citizen journalism.
Howstuffworks.com defines citizen journalism as "any type of news gathering and reporting — writing and publishing articles about a newsworthy topic, or posting photographs or video of a newsworthy event — that is done by members of the general public rather than the professional news agencies."
When the events of 9/11 happened, it was a media frenzy that catapulted citizen journalism into the limelight when ordinary people could capture and report on stories that journalists couldn't.
According to an article posted by the New York Times, they state that at around 8:46 a.m., a rookie filmmaker, Jules Naudet, was busy working on a film about firefighters and was practicing his camera work. He heard a roar overhead and pointed his camera up thus capturing the plane hitting the north tower. The president of the New-York Historical Society, Kenneth T. Jackson, believes that Naudet's camera was the only one that captured American Airlines Flight 11 hitting the north tower.
Jackson emotionally mentioned that the number of photographs rose exponentially. "As many as 100 cameras captured United Airlines Flight 175 flying into the south tower," Jackson said. Thousands of cameras caught the towers falling, and hundreds of thousands recorded the aftermath on that day. Jackson stated, "It is the most documented event in human history."
The citizen journalism that came from this event has made a dramatic change in how humans report and receive information. In Stuart Allan's book, "Reweaving the Internet: Online news of September 11," Allan states that "Back to 2001 before the events of 9/11 and citizen journalism didn't really exist. We didn't have camera phones or social media. Shooting and uploading a video of a news event was considered a specialist skill along with HTML and making websites. Fast forward to 2018 and everybody uses social media, now anybody can create a website or have a blog."
Many criticize the accuracy of citizen journalism, stating that it's hard to trust a source without any credibility and that information gathering should be left to the professionals, the journalists. However, citizen journalism can be very beneficial, due to the fact that it has the opportunity to capture real-time chaos, something the news media would be lucky to capture.
People now have the power to write on their own websites, which now we call a "blog," but before it wasn't so easy. When the attacks occurred, major news provider CNN's website experienced overcapacity website traffic, saying to check back later. Many people were unable to verify the tragedy. Additionally, a high number of people on the east coast experienced an overload on the phone lines, and many had to resort to the public for information. With this, citizen journalism took off.
Dr. Janet Jackson of mediarhetoric.com mentions that September 11 was a wake-up call to us all on how we should be getting information. Seventeen years taught us that we want information and we want it now; if needed, we're willing to go to a citizen for that information.