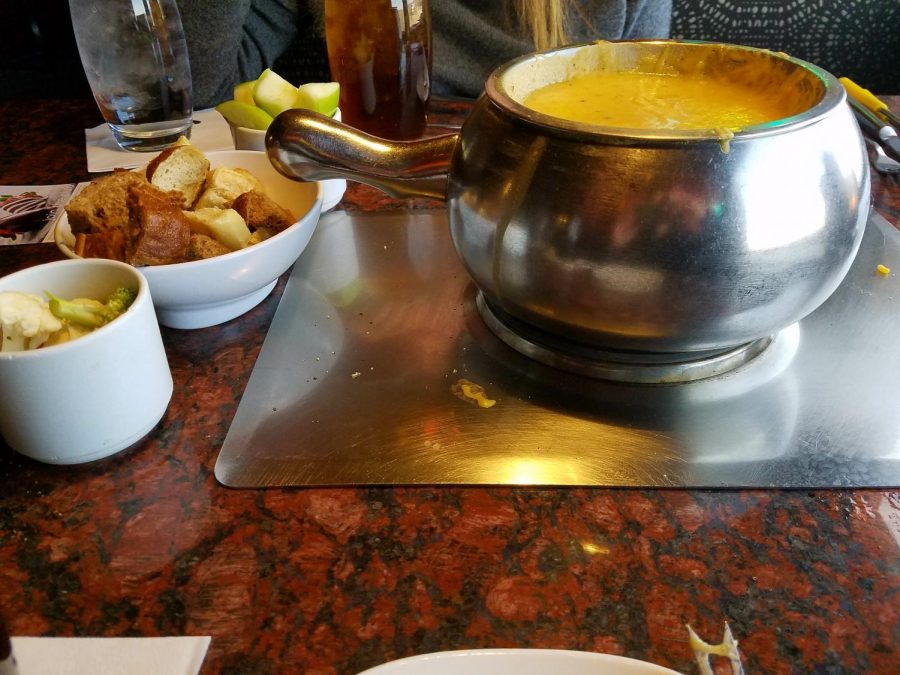 Jason Truitt
"The fondue itself, and an engaging, communal dining experience, are what makes The Melting Pot such a special place," states Tony Wheeler, the general manager at Littleton's Melting Pot. "This is the ideal place you go to celebrate a special occasion."
Located at 2702 W. Main St., The Melting Pot offers an experience like no other. The food they offer mainly consists of a rare delicacy originating from Switzerland: fondue. Fondue is a dish in which small pieces of food are dipped into a hot cooking medium such as cheese, oil or broth.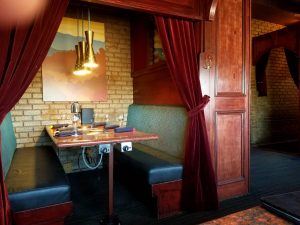 Servers bring a culinary show to guests by making the entire fondue right in front of them. They educate guests on ingredients and fondue eating skills and etiquette. Customers then become chefs and cook their vegetables, bread, and meats in a fondue pot called a "caquelon." A helpful fondue timer is also provided on the restaurant's website. Service is very friendly and near flawless. The food is not only delicious but communal. The culinary experience gives guests opportunities to spark conversation, as well as many smiles. 
"This is not fine dining but more of a dining-theatre genre," states Wheeler.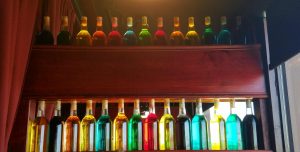 The shining chandeliers hanging from the ceiling match perfectly with the European-style furnishings. The ambiance makes this the perfect place for a date night or romantic lunch. In fact, The Melting Pot has been voted Denver's most romantic restaurant for nine years in a row. Additionally, you can buy roses, rose petals and more to be set up at your table prior to your arrival. The restaurant has well over 100 tables and also offers to seat outside on their patio. 
According to the company's website, "The Melting Pot was recognized as the No. 1 casual dining restaurant in the Nation's Restaurant News 2015 Consumer Picks report. Known for offering a choice of fondue cooking styles and a variety of unique entrées, The Melting Pot's menu also features cheese fondues, salads, fine wines and chocolate fondue desserts."
During my visit, I easily found many other aspects that make this particular restaurant great. 
First, the restaurant kept their promise regarding immediate seating between the times of 11:00 a.m – 2:30 p.m., and I was seated right away. My beautiful booth, like many others in the restaurant, had a fantastic view of the gorgeous Colorado mountains.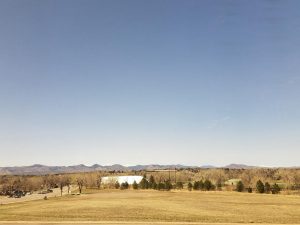 I ordered the lunch special, offered 11:30 p.m – 2:30 p.m, for $25.95, and it was worth every penny. I chose the most popular cheese fondue offered: The Wisconsin Cheddar. It was extremely flavorful and delightful. All the meats on the plate – shrimp, filet mignon, pork, chicken and specialty ravioli – were simply delicious no matter what sauce I dipped them in. The Caesar salad paired with sugared pine nuts was one of the best salads I have ever eaten. 
The wine list is large, with 130 different bottles of wine served. As an added bonus, every wine that they sell by the glass is 50 percent off during lunch.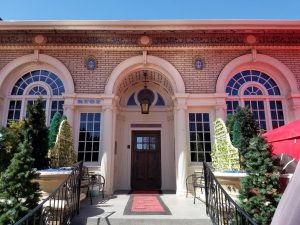 Before The Melting Pot opened its doors in 1996, the building housed a public library and local police station for the city of Littleton, Colorado. Twenty-two years later, the restaurant still stands strong. In fact, according to the general manager of the restaurant, the Littleton location is the number one selling Melting Pot in the United States. According to their website, the franchise manages 115 locations across the nation. 
Wheeler attributes the location's success to the rareness of fondue-focused restaurants, stating that "even though you can find fondue at other places, there is no place that does it as quality as we do."  
In addition to the building's interesting history and the restaurant's special niche, Wheeler notes their "exceptional" employees. "They know that if we want to stay busy all the time that their willing to do whatever it takes," states Wheeler.  
The Melting Pot is passionate about charity – so passionate that they raise about $40,000 for charity through special events, menus, etc. With charitable interest and proximity in mind, it seems that the restaurant definitely does their part in the community.
Overall, The Melting Pot in Littleton is a must-visit for everyone. It represents the definition of a culinary experience.
5 out of 5 stars
Hours and Website 
Mon-Thu: 11a.m.-11p.m.
Fri-Sat: 11a.m.-12p.m.
Sun: 11a.m.-11p.m.   
https://www.meltingpot.com/