Pedophilia Continues in Hollywood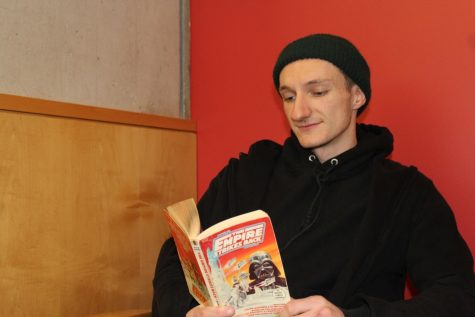 More stories from Bryden Smith
In the last few months, there have been countless sexual harassment allegations towards Harvey Weinstein and others like him. The flood of men and women speaking out has been described as a "tipping point" in society regarding the way we deal with sexual transgression in the workplace. The allegations have uncovered countless bribes and scandals, bringing to light the skewed balance of power that has plagued the film industry for decades.
Sadly, it isn't just adults that are subject to sexual misconduct; pedophilia remains a huge problem in Hollywood.
Corey Feldman, a child-actor who starred in classics like "The Goonies" and "The Lost Boys," is one of the few victims to speak out. For years, he has advocated for the exposure of sexual abusers. In 2016, he opened up to The Hollywood Reporter, telling of his experiences and those of his late friend and fellow child-star Corey Haim.
"With me, there were some molestations… but with Corey, his was direct rape, whereas mine was not actual rape. And his also occurred when he was 11. My son is 11 now, and I can't even begin to fathom the idea of something like that happening to him."
At the time of the interview, Feldman said that he would love to name names, "but unfortunately California conveniently enough has a statute of limitations that prevents that from happening. Because if I were to go and mention anybody's name I would be the one that would be in legal problems and I'm the one that would be sued."
But earlier this November, Feldman said he has filed a formal report with the LAPD, doing just that. However, there will be no investigation at this time; a statement from the LAPD says, "unfortunately according to California law the alleged occurrence is out of statute and Robbery Homicide Detectives have no other avenues to pursue this case."
Others have tried to speak up, but most have been shut down; many active abusers likely remain in the industry. The documentary "An Open Secret" provided detailed accounts of victims, but the film still faces challenges with distribution. Gabe Hoffman, a producer for the film, says:
"We haven't got any offers from major distributors yet because Hollywood doesn't want to expose its dirty laundry, so we've been sitting on this for a while."
Pedophilia in Hollywood is shrouded in silence, due to the devastating nature of sexual assault on children as well as the power in the hands of their attackers. But there's also a tendency for both industry workers and fans to sexualize child stars.
The young cast of Netflix's "Stranger Things" provides a perfect example.
Millie Bobbie Brown, 13, and Finn Wolfhard, 14, have both faced inappropriate comments since their recent rise to fame. Brown was included in a list on the cover of W Magazine titled "Why TV is Sexier Than Ever," despite her young age. Tweets from Mike Sington and others have also been criticized.
Wolfhard was tagged in an Instagram post by 27-year-old Texan model, Ali Michael, stating "not to be weird but hit me up in four years @finnwolfhardofficial." While Michael faced backlash for her post –and later apologized— her comment was still predatory. Many insisted that if their genders were reversed, her career would be over.
The entertainment industry is a unique ecosystem, but allegations of past sexual offenses are surfacing everywhere. Journalists at National Public Radio have investigated their own chief news executive, Michael Oreskes over harassment allegations throughout decades in the industry. Across the Atlantic, Britan's defense secretary Michael Fallon has resigned "over inappropriate conduct."
The Weinstein allegations have sparked an important conversation about the sexual violence in Hollywood and abroad; the men who know they've behaved maliciously but faced no consequences are afraid for the first time. But the conversation is far from over.